Elegant Flowers for ROM and Hand-Tied Bridal Bouquets
Elegant bridal bouquets are a lovely way to commemorate the occasion of your marriage registration. Your special day can be made more memorable with the assistance of the ideal wedding hand bouquet, which features flowers that have been hand-cut and arranged in elegant and modern styles.
Beautiful
Bridal Bouquets
Just as the wedding itself can be a reflection of the bride's unique sense of style, so too can her bouquet. ROM and bridal bouquets can be anything from round and perfectly symmetrical to irregularly shaped and full of colour. When done correctly, however, they all serve to complement the bride's dress and hint at the reception's additional embellishments.
A bouquet brings life to the entire ensemble. It also creates an atmosphere and reveals what the audience can anticipate for the blissful celebration.
Happy Bunch would be honored to be part of your special celebration, your bouquet the Happy Bunch way! Elegant, Beautiful, yet fuss-free.
Celebrate Your Love with Happy Bunch
Beautiful ROM and Wedding Flower Bouquet Just For You
Step 1: Choose your
flower bouquet
Make your selection for the ROM or wedding bouquet. Choose a date for self-collection or delivery and will take care of the rest!
Step 2: Store your
Bridal Bouquet
Keep your wedding bouquet in a cool, air-conditioned place and give it a light misting of water every few hours to maintain the flower freshness.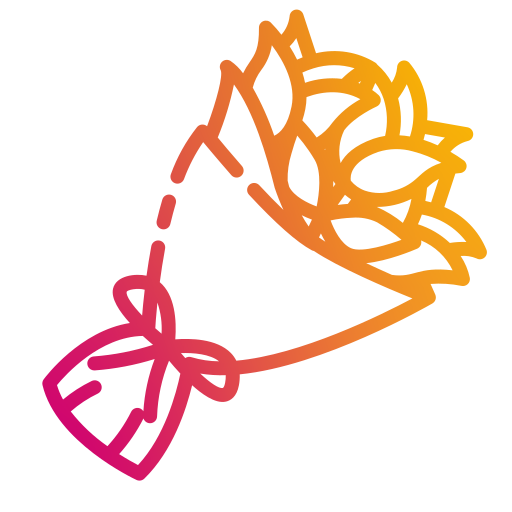 Step 3: Happy Wedded Bliss
Enjoy Your Wedding. Carefully transport your bridal bouquet to the location of your wedding. Congratulations to the new Mr & Mrs on a new milestone in your life!
Our
Wedding Bouquet Collection